Lincoln County Oral History
Genealogy Research Policy
---
Lincoln County Courthouse Records
The following Lincoln County Courthouse records are available digitally via Familysearch.org.
HeritageQuest Online
A comprehensive treasury of American genealogical sources—rich in unique primary sources, local and family histories, convenient research guides, interactive census maps, and more.
Newspapers.com Southeast
Search historical newspapers from across the Southeast region (AL, AR, FL, GA, KY, LA, MS, TN, VA, WV) in the library or from home with your library card number.
Kentucky Digital Library
KDL collections relate to Kentucky history and culture and have a broad appeal on geographic, content and study levels. Featured materials are not widely available and are often unique. Kentucky archivists and librarians add collections based on their evaluation of the materials' appeal and appropriateness.
Ancestry Library Edition
A comprehensive treasury of American genealogical sources—rich in unique primary sources, local and family histories, convenient research guides, interactive census maps, and more.
Available while utilizing the library's internet connection.
The Interior Journal
Access The Interior Journal Newspapers for all available years. This full-text searchable database from Newspapers.com is available in the library.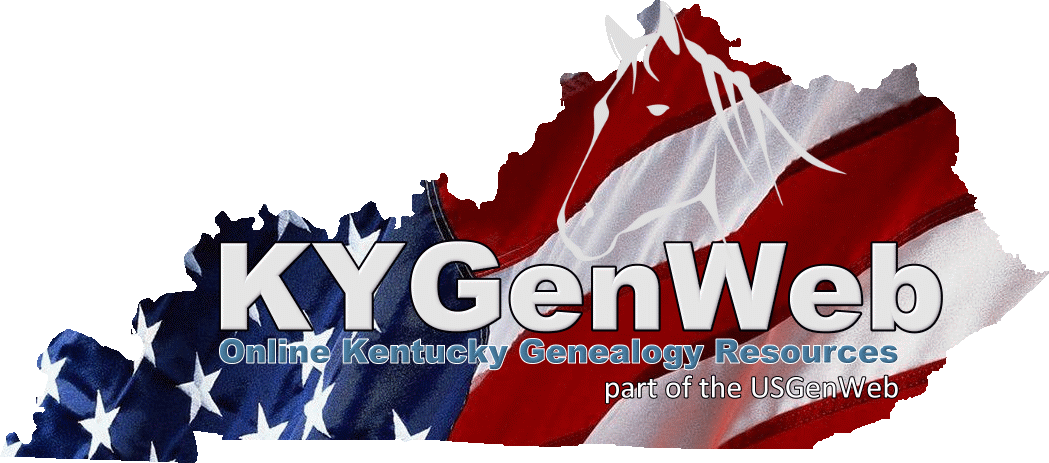 KY Gen Web
The Lincoln County KYGenweb Project invites you to use these Lincoln County genealogy notes and data in your genealogy research and perhaps share the research you might have with fellow Lincoln County researchers.
KY Historical Society
Here you can discover resources related to over two hundred years of Kentucky history. Resources include archival collection finding aids and digitized materials selected from the Kentucky Historical Society's archival and library collections, sound recordings from the Kentucky Oral History Commission and more.
Microfilm
The following materials are available on microfilm in the library:
Interior Journal 1872-2008
Draper Manuscripts, Kentucky Papers
Kentucky Agriculture & Manufacturing Census 1850-1880
Sanborn Fire Insurance Maps for City of Stanford 1886-1929
Index to Citizens & Freedmen of the Cherokee Tribe
Kentucky Room
Start your genealogy and local history search here.
Start your local history and genealogy research in the Kentucky Room at the library. Nonfiction materials related to Kentucky folktales, ghost stories, people, trees, and wildlife can be found here. Genealogy resources include:
Family files
Obituary file
Books related to Genealogy & KY History
Interior Journal on Microfilm & Online
Lincoln County High School Yearbooks
Magazines: Kentucky Explorer, Kentucky Living
Lincoln County Oral History
Materials related to genealogy, Kentucky history, Kentucky biographies, ghost stories, cookbooks, etc., can be found in the Kentucky Room.
Search our catalog for Genealogy materials.
Some key Lincoln Co. resources for genealogists:
Westward into Kentucky
Early Lincoln Co History
Benjamin Logan, Kentucky Frontiersman
Lincoln Co Records Vol. I-III
Buffalo Springs Cemetery Books
Archaeological Investigations at Logan's Fort
Marriage Indexes
Lincoln County High School Yearbooks
Family Files and Histories: The vertical files contain over 800 family surnames. Many Family Histories have been gifted to LCPL. They can be found by searching the online catalog under the name of the family, for example, "Fox Family".
Obituary Card File: Catalog of obituaries from The Interior Journal.
The following items are available for purchase:
Marriages 1780-1850 & Tombstone Inscriptions – $12
Marriages 1850-1900 & 1850 Census – $15
Mrs. Dunn's Early Lincoln County History – $10
Historic Homes of Lincoln County – $5
The Great Settlement Map – $5
Please ask at the circulation desk. Books can be mailed. Please add $3.00 for postage for each book. 6% sales tax will be added.
Local photographer Lanny Hubbard has published several pictorial histories focused on the area. You can purchase his work here.